BNSC NEWSLETTER
A very fine good morning to everyone
It has been a frustrating start to the week for most Benonians (and some Gautengers too) with some cable theft which meant the loss of some critical water pumps at Rand Water……and resulted in a monumental mess and no water in the Greater Joburg and Ekurhuleni regions for the great part of Monday and Tuesday…. hopefully by the end of today we are all going to have sufficient water to bathe, clean and drink again… I hold my thumbs expectantly….
Our Athletics section had a drive for donations to assist in the plight of the local Child Welfare, which was advertised in the local press….I would like to thank everyone who donated so freely…we sent out contributions down last Friday morning with Andy Dudley…which were gratefully received by the organisation…thanks again to all concerned.
Joker Draw number six is no more….Rika Lourens had her name pulled out of the beeeeg black box and to everyone else's dismay pointed to the third card from the right in the bottom row (that hadn't as yet had a card pulled from the row in question)…and after 18 unsuccessful attempts, finally showed us how to do it…. a great little fillip for her…I was standing next to her…and my heart skipped a beat or two when I saw the Joker insignia being lifted by Glenda….I'm sure that Rika's skipped more than just a beat or two!! But to her credit, she seemed to take it all in her stride, with a quietly confident smile and calm presence, she gave Glenda the relevant details and went back to her seat as if nothing had happened…but I don't think you could wipe the smile off her face for the rest of the evening…and maybe even the weekend…Well done Rika…I am sure that the wind-fall was welcome and will be well utilised….
So we begin this week with Joker Draw number 7 starting with a Jackpot of R50 000!! That is a great start to the draw again…and a really worthwhile prize to start us up on…remember that it only takes a R5 wager and that could be yours…..tickets will be on sale in the Hall from about 16h30 on Friday afternoon and sales will cease at about 19h20 with the draw commencing 10 minutes later….We still haven't found a winner to our Members draw which now tops R5 000…another great reason to be down at the Club on a Friday night…we also have the music from Eben to entertain us and if you haven't seen the latest addition of the Bedouin tent…please pop along and have a look…the measurements have been made for the sides and these should be installed shortly…this will break the chilly wind in the winter and keep us dry in summer too…..
Speaking of the tent…the Soccer boys took a test run in the new offering…and hosted a big screen showing of the Euro Cup Final on Saturday evening…reports back on the night were all positive….unfortunately despite the overwhelming local support for Liverpool, their fans went home disappointed on the night…
On our sporting front….the runners are gearing up for next weekend … their big challenge and goal happening on the 10th with the Comrades…and it now means that it is all systems go with less than two weeks left to the start….last bit of training…and always a lot of mental preparation for this amazing hurdle that certain individuals decide to take on…I can but marvel at the commitment and skill you have all shown in your preparations….I will be keenly watching the race with interest…to see my beloved Northerns colours out on the road…best of luck…
The Soccer fellows were able to pick up 4 points in their last two games….with an away draw to Kempton, while the walk over win with Corinthians was a bit of a disappointment…a fairly large crowd had gathered to witness the match…and were really concerned when the opposition did not pitch…so they had to be satisfied with the second side cruising to a 6-2 win to propel them to the top of their league…a most impressive feat….they are a point ahead of Luso in the latest table that I have seen…but I think the Kempton results have not yet reflected, which would push them further ahead…albeit with one extra  game played…keep up the great work Fish and the boys…hopefully soon, the first side will don their scoring boots too and follow your lead…both of our sides are away to Luso this Saturday….a win for the first side will see us gaining some momentum…..a win for the seconds….would mean some really important breathing space between one and two on the table…give it horns boys…
The rugger buggers weren't able to fulfil their promise and went down gallantly to VUT …but the coaching staff were happy with the improvement shown each week…this weekend is another difficult match…this time against Nigel away…again I wish both sides all the best…
Our Baseball Major A's had a good solid win over the Mets on the weekend…with most of our teams registering wins over the weekend, it augers well for another good season….good luck for this week boys.
The Hockey boys also didn't have the best of weekends with both sides going down…we definitely need to catch this trend and nip it in the bud…that we can bring home some more positive results again.
This Saturday we are hosting the Gin and Beer Fest…which promises to be a great after noon of entertainment…pop in for a sizzling afternoon and evening of entertainment…and test your taste buds with the fine fare on offer….
Local Hockey will still be on offer on Saturday afternoon and Sunday morning…I am sure that we will have a fair sprinkling of hockey players in the beer garden…cooling off after their matches with their refreshments….it is always most festive when all the players congregate and hold their post mortems….
That is all that I have for this week…everyone must take care…and as I speak….the weather guru's appear to be correct…the weather has turned a little foul….and it looks like rain…but on a positive front, there is water flowing from the taps again…so everyone can bathe tonight and feel refreshed….
Any complaints or compliments to rod.scheepers@gmail .com….cya soon… Rod

Rika Lourens(Guest) drew the Joker Card!!!! – R50 000.00 up for grabs on Friday 01st June 2018. Be there to win it !!
"SCIMITAR BAR" AND BEER GARDEN OPENING AT 12H00 EVERY FRIDAY – SERVING PUB LUNCHES
"EBEN" will be entertaining us from 18h30 on Friday 01st June 2018
Rod Scheepers and Andrew Dudley proudly loading Member Donations for Child Welfare
What would a Green LIVE festival be without AWESOME food!? Introducing the vendors for the Benoni Beer & Gin Fest at BNSC on 02nd June 2018:
Hudsons – The Burger Joint, Baha Taco, Sumting Fresh, Lafiammapizza, Blaise's Bistro, The Victorian Secret and Smoke BBQ! YUM!
😋
Remember! The first 1 000 entrants to the Benoni Beer & Gin Fest get a limited edition Beer Fest cup! Gates open at 11:00 on Saturday! See you there!
🎉
🍻 Ticket link in event or available at
the Green Craft Bar Benoni!
---
 ATHLETICS
BNAC Chairman's run 2018
With compliments of the KZN Dept of Sport & Recreation, the latest version of the Comrades Marathon App is now ready for download. Get ready for #Comrades2018!
---
 BASEBALL
---
 CRICKET
The transfer window has officially opened on 1 April. We at BNCC want you! If you are looking to transfer or just want to get a early registration in for next season, kindly send us a DM and we will assist. All welcome
---
 FOOTBALL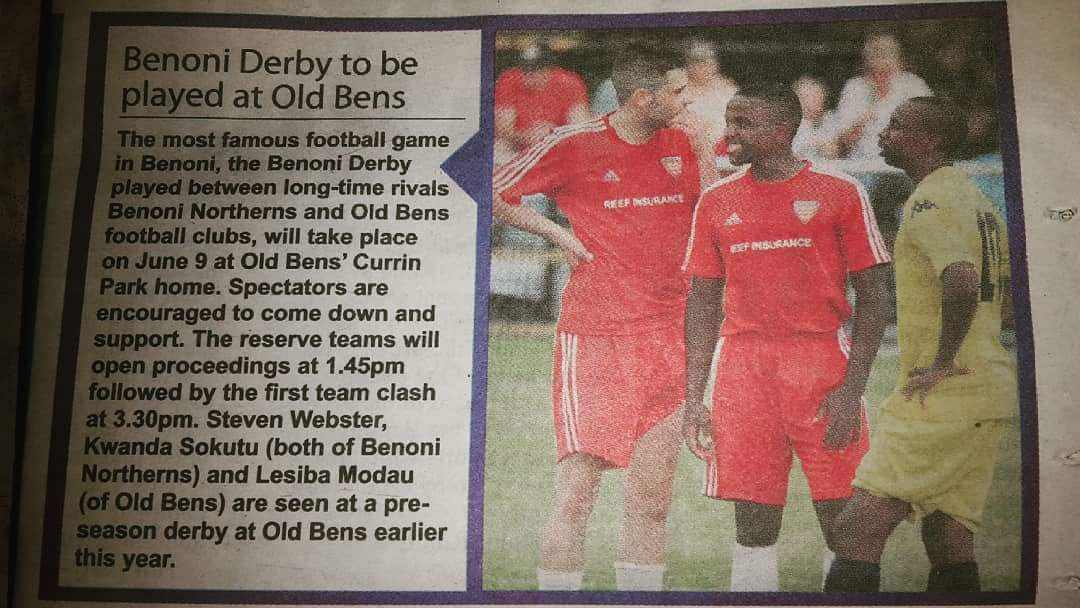 ---
HOCKEY
10th June 2018 – Level 0 Umpire Course
---