BNSC NEWSLETTER
A bright and fresh good day to you all
They say the weather is about to change to a winter scenario…so brace yourselves for the chill about to hit the North…and with the Cricket World Cup about to be bowled, it seems a little ironic that our summer sport will be played while we are in the throes of winter….but I am sure that we will acquit ourselves admirably in the tournament…who knows…perhaps this is the year…..I have been a staunch supporter of the cricketers for the last 7 WC's….this time I am going with the flow…I don't expect us to win (as I have always had this very firmly in my head on each of the previous attempts)….but all I ask is that we do and give of our best….we know that all the cricketers selected have the ability…some may not be in the best of form…or in the best physical condition…but I am prepared to give them the benefit of the doubt and give them my 100% support….. all the best to the Proteas for the duration of the World Cup….keep an eye on our social media platforms for special opening times to coincide with the SA matches….and possibly some of the juicy encounters that will be played over the duration of the World Cup….
With Friday night weather not playing the game with us last Friday night…some rain and cooler weather arriving in the late afternoon…meant that we knew our attendance was going to be adversely affected for the Joker draw….that made all the people who did take the time to battle the elements a little happier that their chances were enhanced by the lower numbers….and this week the chance of choosing the card fell with the "legal-eagle" of our Executive at the Club, Alan Knight, who's name was pulled from the beeeeg black box…and with 52 cards to choose from….Alan decided to go right next to last weeks card selection….and showed us that the six of hearts had given up its hiding place…so this week R52613 is up for grabs and there are 51 cards to select from….tickets on sale on Friday in the hall from around 17h00….with last sales at 19h20 and the draw taking place at 19h30…..
Our entertainment this week is an amazing band called Black and Blue and after two previous appearances have built up a solid support base already…this week we have their full compliment of members, so a four piece band awaits to perform for us…so please come along to listen to them….you will not be disappointed….
Our soccer boys hosted Germiston over the weekend…and this resulted in two excellent matches that were marvellous to watch….not necessarily resulting in receiving all the points we were wanting…..but soccer was definitely the winner…. the reserves, who had their ranks depleted by the winter blues of sicknesses and injuries….produced a workmanlike performance, being kept at bay by spirited opposition in the first half…but as soon as they leaked a goal or two, we took control and landed up winning easily 5-1….this week we play Alberton and if we win that game we will move into 2nd place on the log…so a massive match for our youngsters….our first side, in one of the more exciting matches this year, could not display the same dominance over their opposition as the reserves did….and had to show tenacity and reliance to come back twice from being behind….ending up with a 2-2 draw…scoring the final goal to equalise happening with seconds remaining before the officials indicated the end of proceedings with the blowing of the final whistle….much to the relief of fans, spectators, players and coaching staff at the North….in their match this weekend, the first side will leapfrog their opposition into 5th place if they are able to beat Alberton….please pop along to watch…it should be a feast of great football….
We saw the start of the Junior rugby practice this week….and from all reports…a great start to Junior rugger at the North….I saw that there were lots of enthusiastic players running around…with even more interested parents and families showing their support for their little charges….
This weekend we should have a crackerjack of a "Gin and Beer Fest" at the North on Saturday….with  a massive variety to eat and drink and one of the headline artists being Matthew Mole, who is a multi talented musician…and I'm sure that he on his own will be a massive drawcard….so expect a huge crowd of people to support this event…
We will have Hockey at the Astro and Soccer on the Main field….so expect a buzzing Club house on Saturday….. and with mens hockey back here on Sunday….our staff may be run a little ragged…..but I can hear Shepherd say…."we are ready!!"
Our thanks to all who were present at the AGM and gave the committee their vote of confidence for the next year….an exciting year awaits us….with some new events…and with our newest addition being the pizza shop that will be completed soon….I'm certain we will see a lot of hungry bellies that will be filled by this attraction…..
The 100 Club draw has not been as welcomed and accepted by our Members as well as we had hoped….and we will be holding the draws on June 28 for the prizes….the complete proceeds of this draw were to be used for much needed liquidity required by the Club without placing the onus for this on all the Members by a way of a special levy….so the Executive committee will come up with some innovative ways to improve our liquidity….please grab yourself a ticket… the odds will be massively improved, as we are standing by our promise of there being 5 prizes of R5000 each…..so buy yourself a ticket and try to sell to someone else to also give them a great chance to win some money….
That is it for this week…..again a little less than usual….my journalists out in the field, were MIA this week…hopefully they will be back at their posts in the coming weeks…if there is something you would like to draw my attention to….please email me on rod.scheepers@gmail.com
Wrap up warmly……
Take care
Rod
Alan Knight (Social) drew the Six of Hearts – Joker Draw a turnover at

R52 613.00

for Friday 31st May. Be present to win it!!

Benoni Northerns CHOC'ers ready for Comrades Marathon 2019 – CHOC Childhood Cancer Foundation SA – Benoni Northerns Athletics "The Cows'
Benoni Northerns – Indians Wichita Baseball Team, Major B League having a great start to their 2019 Season




Front, left to right:  Jaques Groenewald, Dean De Beer, Michael Reichert, Chris Steyn, Warren Deyzel, Shaun Deyzel.




Back, left to right:   Sheldon Van As, Anthony Cogill, Justin Kloppers, Tyrone Cogill, Alex Howden, Clayton Louw, Jason Keen.




Absent: Ross Churchill, Warren Bedser, Sivan Schafer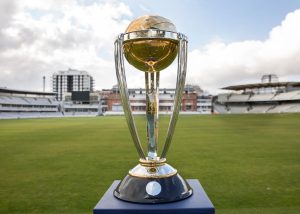 ICC CRICKET WORLD CUP 2019 FIXTURES
30-May Thursday 11:30 AM England The Oval, London
02-Jun Sunday 11:30 AM Bangladesh The Oval, London
05-Jun Wednesday 11:30 AM India Hampshire Bowl
10-Jun Monday 11:30 AM West Indies Hampshire Bowl
15-Jun Saturday 02:30 PM Afghanistan Wales Stadium Cardiff
19-Jun Wednesday 11:30 AM New Zealand Edgbaston, Birmingham
23-Jun Sunday 11:30 AM Pakistan Lords, London
28-Jun Friday 11:30 AM Sri Lanka Chester-le-Street, Durham
06-Jul Saturday 02:30 PM Australia Edgbaston, Birmingham