BNSC NEWSLETTER  
Good day to you all
Almost done an dusted….another year about to disappear…..this is always a time for reflection….what have I accomplished this year…was it what I set out to do…or is there more I still have to do….the lekker part is that every year we seem able to wipe the slate clean on December 31…and new goals and targets get set for the new year…yes of course, some of those ideas may be super optimistic…but keep the ultimate goal in sight at all times….. so as we move into the "silly season" of partying and holidaying….a balance between outstanding tasks and some relaxation….whatever it is that you (or your wife has) have chosen to complete over this period….may each of you be most successful in the targets that you (or your wife) have set…may you all be filled with the fellowship that this season should generate….and that 2019 be the most amazing year for you all… I personally am hoping that 2019 brings us all a little more cheer than 2018….may it be an amazing year of dreams fulfilled and challenges accomplished for all of our Members.
This weekend started off with the Junior cricketers having a fun evening…braai with loved ones and the jumping castle for kids to have some fun with….fortunately the weather played along and we landed up with a great turnout and a super evening….Freedom Unfound were producing some brilliant music in the Scimitar…feet were tapping and people singing along to some classics as we celebrated another awesome night at the North….everyone was still expectantly awaiting their name to be selected from the beeeeeg black box as the hour approached for the Joker draw to commence…..this week we had one of our regulars at the Club to make his debut as a Joker Jackpot candidate…..he was quite astounded at the fact that his name had finally been drawn after years and years of trying….so much so…that he looked at the contents of the cabinet he said "I think I need a beer"….and promptly ordered one…poured it…and had a large sip….before relooking at the available cards…..and then hesitantly pointed to his selection….I think his heart stopped….as the card was slowly turned over to reveal……….the seven of spades….raucous applause erupted from the gathering crowd…spontaneous singing emanated as the crowd knew there was another week for their dream to remain….and this week we have finally welcomed the six figure jackpot….R100315 is the new jackpot figure available for one person to take home with them this weekend….remember this is the last Joker draw of the year…so your last chance to get your name called out that you can find where the Joker is hiding…the odds are improving every week…there are now only 25 cards now left to select from….this week we have some superb minstrels …Omega, the five piece band that has proved to be very popular…playing some old classics, but also playing covers of some really popular and other current tunes too….I think that the evening could be most festive….join is if you can….
Tomorrow (Wednesday 12th) Richard (the Joker draw man from last week) is hosting his annual Pub Run at the Benoni Country Club….the route covers about 6.5 k's…. the run will start at 17h45, while the walkers will step off 15 minutes earlier at 17h30….this is a fantastic initiative and fun event, so if you are free, please come down and enjoy with us….
The Social section hosted their annual golf day, which was held at the Police Mechanical School in Northmead….and as always what a fantastic day….the action began early at 05h30 with a complementary whiskey and milk starter…. the mobile bar on the back of Mark Hardman's bakkie was one of the most popular vehicle on the course….some wonderful golf was played….but allied to that was some real rubbish too….but what the common thread amongst all the players on the course…was that of laughter and pushing your partners to play better golf…. my thanks to the organisers for another fantastic, enjoyable and memorable day…I will be back next year….again…
We hosted our annual staff party on Monday….where we honour and thank our staff for the stirling effort that are able to maintain throughout the year….to Shepherd and his crew….my gracious thanks for all your efforts…it is greatly appreciated and valued….
As the year winds down…this Friday will be the last of our "normal" days at the Club as we know it….as on Saturday we will only have the Scimitar and beer garden open…and will work on skeleton staff…. so the Club will be open for business each day from 10h00 to 20h00…apart from the 25th and 26th of December and the 1st of January…..the jumping castle will be in the beer garden…so bring the kids along to have some fun….Normal services will resume on January 7….
Not much going on with our sporting codes…but we have had a request to promote a sport that we don't offer at Northerns….but Benoni High are now offering Water Polo…and if there are any interested players…please contact Brad Savage-Reid on 082 781 4701…..I'm sure we have a few marvellous players that would like to join them.
To all the Members and Guest who receive our Newsletter weekly….there will be a three week break…as Glenda and I take a bit of time out to recharge our batteries that we can operate and maintain our efforts for another year….to everybody out there…may you all have a marvellous festive season….may your Christmas be joyful, blessed and filled with the true spirit of Christmas….enjoy the family time…have a spectacular New Year and may it be prosperous….and I hope all your wishes come true…
If you have any suggestions or moans and groans about the Club..please email me on rod.scheepers@gmail.com
In closing it is a drive carefully out there….there are a lot of drivers using the roads who normally aren't on the road…..but now bring their cars out to travel the long distances to be with their family and friends…..so take a little extra care out there…
Take care….Rod

Richard Pretorius (Athletics) drew the 7 Spades. Joker Draw a turnover at

R100 315.00

for the last Joker Draw in 2018 to be drawn on Friday 14th December. Be present to win it!!

Another successful Benoni Northerns Xmas Golf Day was had on the 09th Dec at the Police Mechanical School with the Players teeing off at very early hours of the morning. Winners of the day were Enrique Juanas-Uriol, Victor Pinha, Emile Rademeyer and Mike McKee finishing on 33 points. Well done Guys !!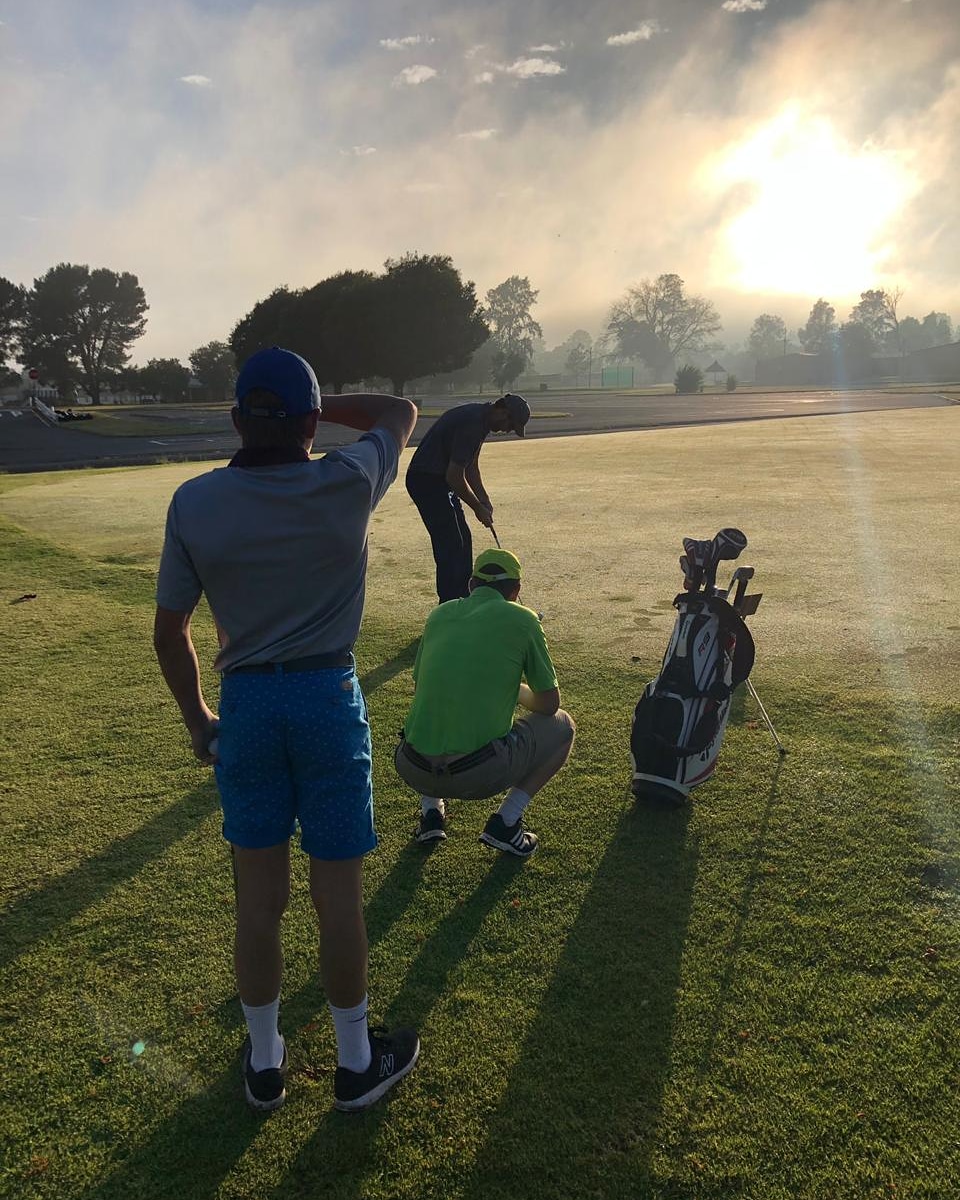 Omega entertaining us from 18h30.     * Beer garden open from 12h00 serving Pub Lunches🌮🥗🍻🥃🍷
---
ATHLETICS
---
CRICKET
---