From a breezy North….I bid you all warm greetings….
If anyone took the time to get out to the "BIG DAY OUT" last Saturday…they will agree that Mango Groove definitely still have "IT"…..they have been a wonderful group since the late eighties…and are one of the few groups that sounds precisely the same live as they do on recordings….the backup singers were at their lyrical best….whilst Claire Johnstone has lost none of her pizzazz and flair…..and all the instrumentalist were absolutely brilliant….I think that everyone gave a collective groan when they announced that they were about to play their last song….I thoroughly enjoyed my big day out and hope that we able to repeat it really soon….
And that may be a little sooner than we all think….as this weekend we are hosting the Smile Festival….a tribute to Afrikaans artists and their work….and with merry goo rounds for the kids it promises to be a fantastic weekend of entertainment for all…please join us…
Our soccer boys finished off their season in style both sides scoring massive wins against Germiston….the second side recording their largest win of the season 8-1….cementing their second spot in the league……one position lower than last year….but a huge change around in personnel and a significant reduction in the average age of the players in the current season, means a satisfactory return for our reserve side….and a fitting end to the season for the young legs giving our side more speed and efficiency for the whole match….the first side managed to arrive with four players short and had to use the younger men that had already played a full match before….but despite the weary legs, the youngsters were able to score all the first side goals….with another goal glut as we ran out easy 6-1 winners in the super league encounter…and this impressive end, meant that landed up in position  7 in the final standings…looking back on the season…I think it could be fair to say that the amount of draws during the season….cost us in the long run…reserves has 7 draws….while the first side had 9 of the level up matches…it looks that our BMT has let us down over the season…if we had possibly scored an extra goal in half of those drawn matches would have had us climbing up the ladder and competing for league honours by both sides…..the reserve side is competing this weekend in the cup final against Luso at Olympia….good luck boys…play your best….that is all we can ask….
The hockey seasons also ended last weekend with the ladies and gents both finishing off their respective leagues…and then this weekend end off with their fun events…the ladies will have their mash-up at the Easterns Astro while the men finish off at St Doms with their Crutch tournament….should be a great weekend of fun to enjoy…..
All is quiet on the rugby front…with their fun for the future being the sevens season that should be starting fairly soon….keep your eye on the Scimitar for news on the relevant dates…..
The cricketers held their trials last weekend and it looked like a pretty good turnout…..soon we will be listening to the crack of leather on willow and we can sip drinks under an umbrella in the bright summer sunshine….
The joker draw had a return of Paul Walton to the selection position as Lockey had his chance to scramble a name from the beeeg black box last week…. Paul's return to the limelight, did not indicate a change in his fortune….as he found where the queen of hearts showed her face for the first time at this draw…..so another climb in the jackpot means there are some more reasons to come and join us this week at the draw to try your luck….our prize money this week is up to R75068…come along this week to join us bringing in the weekend in a relaxed manner….
We are back with Karaoke this week…so all our aspirant pop stars may come and join us as we make some noise in the Scimitar on Friday night….
Really a short rendition this week as we start the change of seasons….hope to see you all at the "Smile Festival" this weekend…. see you all soon….Rod
Paul Walton (Social) keeps on trying his luck but alas drew the Queen of Hearts – Joker Draw a turnover at R75 068.00 for Friday 06th September. Be present to win!!
  On Friday 06th September from 18h30
Benoni Northerns Athletic Club's Time Trial started last Tuesday! 17:45 Wilge Road, Farrarmere. You can run 4km/8km.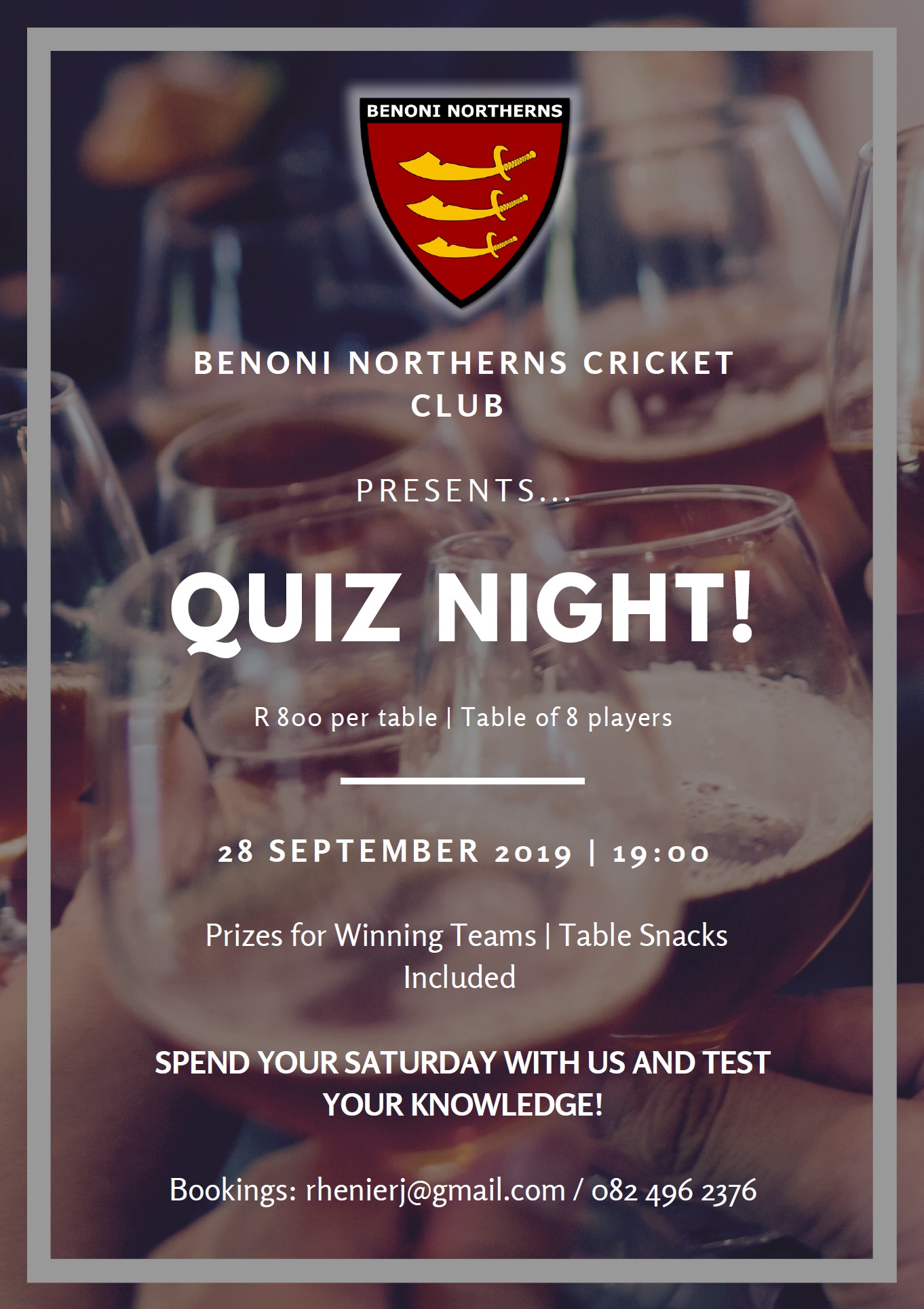 Eagles Super 5's Hockey Registrations are now open get your teams in to avoid disappointment Contact Shaun Taylor – shauntaylor@absamail.co.za
Congratulations to Benoni Northerns "Evolve" Team for winning the EGHA Mens Hockey "A" League