BNSC NEWSLETTER
Hi there from my desk
What a weekend!! A phenomenal marathon organised by Jan, Derek and their team of dedicated members. With the other sports still in a bit of hibernation, only soccer was actively involved over the weekend in competitive matches, the Robor Scaffolding Marathon took front seat…and what a great day it was.
A special word of thanks must go to Jan Jordaan. He works absolutely tirelessly to ensure that this marathon is the success it is. From the bottom of our heart…Jan, you and your team made us all extremely proud Club members. There were thousands of people, cars and spectators…stretching far and wide…not only all over the Club grounds, but throughout the route. There were water and refreshment tables, with boom boxes blaring and beers on ice to keep the assistants refreshed too, marshalls shouting encouragement and waving their flags to ensure the safety of the runners, EMPD officers helping keep the traffic flowing smoothly. Some people had set up their deck chairs along the route to applaud the athletes as they went past….the true spirit of sport prevailed, with a real festive atmosphere being generated by everyone concerned. Thanks to all those who assisted along the route…many people do not realise how much work and effort are required, and that it is not only the start and finish areas that need workers to make this marathon the success it is.
It was marvellous to witness the joy experienced by both the runners and their support structure and families when they reached the finish line. It appeared that a lot of people surpassed their goals, judging by the smiles and jubilation experienced at the finish line. The weather even played the game, with the cool overcast day meaning that almost perfect running condition prevailed.
Also, a big thank you to our new sponsor for the race, Robor Scaffolding…your branding and regalia have brought a breath of fresh air to the event. It was marvellous to see all those structures…they were most impressive..and the photographs that were taken from the vantage points were really sensational. Thank you again.
Our soccer boys are going through a lean patch at present…and their visit to Randburg meant that we unfortunately came back home with no points in the bag. But we have two home games this weekend, one on Thursday which is a public holiday, the other  on Saturday. Both the kick-off's are at 15h30, please come and support the boys….I think a great crowd will show that they still have our unwaivering support. Our Junior and other Senior sides will also be in action over the weekend, check with the relevant coaches for details.
Hockey still have another week break before all the leagues begin in earnest, but I am sure there will be some hockey played at the Astro over the weekend if any of the hockey buffs are interested. Hockey practices for juniors will be on Saturday morning.
Baseball leagues have not as yet been finalised, so our boys are practicing and honing their skills fervently awaiting the release of the fixtures, so that they can begin matching their skills with some worthy opponents.
This Friday sees the return of our Night Market and we are hoping to keep our momentum going from last month's successful evening. There are going to be a variety of food stalls available and a wide range of craft stalls….Join us if you're looking for some different culinary delights….or try the craft stalls to find a unique and special gift for a loved one or even just something different to put on the mantelshelf. The Market starts at 17h00 and will close at about 22h00.
The Joker and Members draws will be held on Friday again. The Members draw has hit a new high of R6 000 whilst the Joker draw is over R76 000 this week. Our Members only draw is at 19h00 whilst the Joker follows at 19h30. Please take note that these are both presence draws…you have to be present to win the draw. If you aren't here, you can't win!! So join us on Friday, for the Market, the chance to win some cash or just to listen to some music…. The Muzic Man Brian Chubb is with us this week, playing lots of popular tunes in his own unique style….he really is a most talented musician.
You will notice that the palm trees outside the entrance are being cleaned up….with the assistance of Robor Scaffolding, who extended their stay after the marathon and put up the structures to ensure that we could safely trim all the old branches of the trees….. a massive thank you to Perry, Chas and their team at Robor Scaffolding for the help in allowing us to complete this long overdue task.
That's all I have for this week…hope you all have a great loooong weekend… if you have any problems or praise about the Club, please let me know on my personal email rod.karoe@gmail.com
Yours in Sport
Rod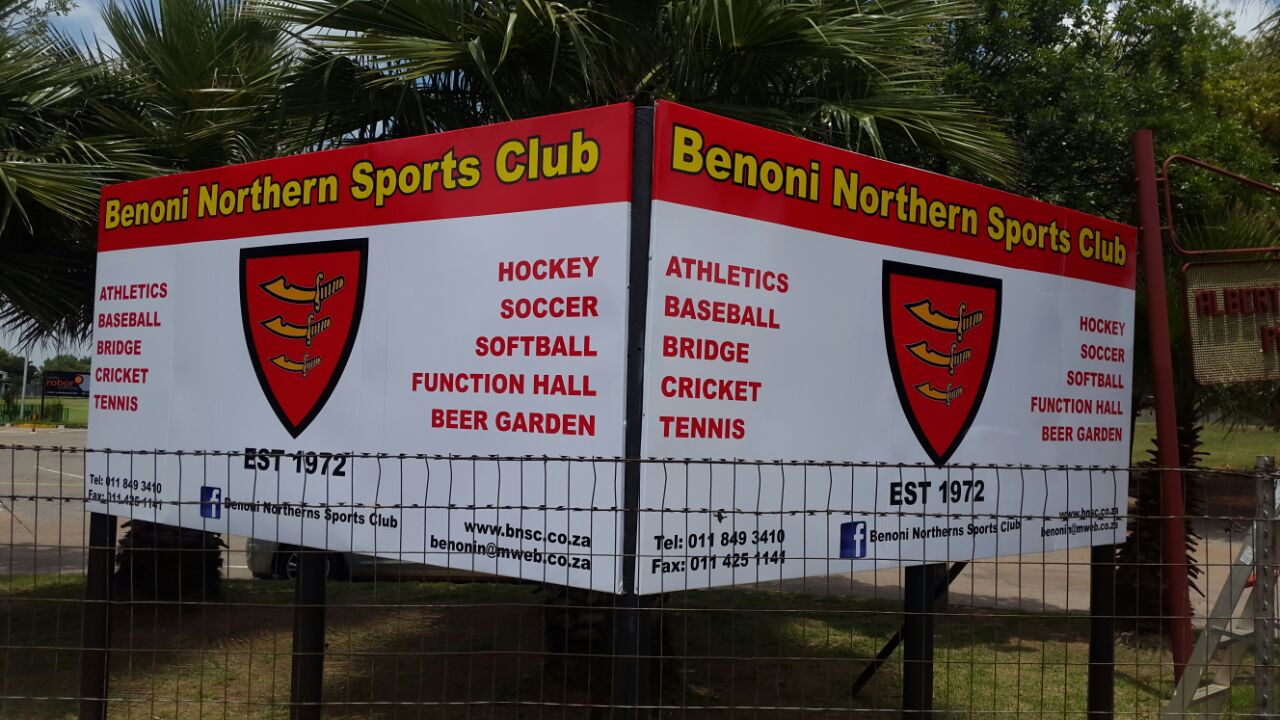 ---
Upcoming Events
Thursday 27th April 2017 – "THE NORTH" opening from 10h00 
BRANDWAG HOCKEY TOURNAMENT – EGHA ASTRO THURSDAY 27TH APRIL STARTING AT 08H00
---
Friday 28th April 2017
"SCIMITAR BAR" AND BEER GARDEN OPENING FROM 12H00 SERVING PUB LUNCHES
Friday Night Club Draw Results: 21st April 2017
Member Weekly Draw
2 x Cases SAB:  Tyrone Miller (Athletics) – Not Present
Club Member Draw: R5 800.00  Ross Kata (Athletics) – Not Present
Winnings now stand at R 6 000.00
The next draw will be held at 19h30 on FRIDAY 28th April 2017
Weekly Raffle Draw
1 x Case SAB: Wade Marshall (Soccer);  Matts Meat Voucher: Mike Rees (Soccer)



BRIAN CHUBB "MUZICMAN" WILL BE ENTERTAINING US FROM 17H00

Joker Draw
Joker Draw Winnings was not won!!!  Draw now stands at  R 76 088.00 !!!!
Which will be drawn at 19h30 with the last ticket being sold at 19h15 ON Friday 28th April 2017
Graham Havenga drew "The 8 Diamonds"
---
CURRENT NEWS
"Northerns has a terrific history and we are proud to now be part of it."  Benoni Northerns Sports Club welcomes Rugby sub-section:
BASEBALL
We will having an indoor baseball arena at the club on Saturday 29th April
Schedule is as follows:
•12:00 Day starts
•13:00 to 16:00 Games will be played in the portable arena (only players 12 and younger will be shuffled into teams and rotated for 9 games, 20 min each game)
•There will be other fun activities while the games are going on with some prizes being issued for winners of the relevant activities/challenges)
•16:30 to +/-20:30 Games will be played at Benoni action sports arena for 15u teams and seniors (cost R100 per player including at least 3 games, 30 min per game)
12u (ages up to 12
13:00 to 16:00 no cost at Benoni Indians ball club
15u (ages 12-15)
16:30 to 20:30 at Benoni action sports arena cost R100 per player
Senior (ages 16 and up – mixed (girls and boys)
16:30 to 20:30 at Benoni action sports arena cost R100 per player
Contact me on benoniindiansbaseball@gmail.com should you be interested
BENONI NORTHERNS CRICKET ACADEMY
The Under 9 team – victorious today! Well done boys.
Get Ready Benoni because The Color Run is coming! We're bringing our Superhero Tour to town on Sunday 21 May for our first visit to Benoni.
We're heading to Benoni Northern Sports Club. We've got an awesome route, a whole new Superhero theme, new tees, new fun and new newness all wrapped in The Color Run awesomeness that you love!!
Are you ready for more fun, more colour, more smiles and more 'you' in 2017?
We are… you are… THE COLOR RUN SUPERHERO TOUR 2017!
To score the 24hr pre-sale ticket price you must be signed up from our website by 10pm on Sunday 26 February. We'll then email through the exclusive link for your 24hr sale on Monday. All Early Bird tickets kick off on Tuesday 28 February @ 8am.
Don't forget all mini runners under 10 come for free* and need to be registered before the run. This can be done at the time of booking either online or when purchasing via EFT.
Ticket sales:
– Pre-sale / VIP tickets go on sale from Monday 27 February (8am) to Tuesday 7 February (11:45pm)
– Early Bird are on sale from Tuesday 28 February through to 10 March
– Full priced tickets kick in 11 March until 20 May
Prices:
– Pre-sale Tickets: Solo: R170 / Team Runners (4+ team): R150 per runner
– Early Bird Tickets: Solo: R195 / Team Runners (4+ team): R170 per runner
– Full Price Tickets: Solo: R270 / Team Runners (4+ team): R245 per runner
VIP / Pre Sale tickets & Early Bird Tickets are for bookings online with a valid credit card or if you don't want to book online you can book via EFT / Bank Transfer and email. EFT instructions will be posted on FB, Twitter and on the Benoni page of our website when ticket sales open.
Manual entry points will open @ selected Sportsmans Warehouse locations around Benoni and Jozi once Early Bird sales have ended.
---