BNSC NEWSLETTER
Morning to you all!!
What a storm!! Hope everyone is okay and their houses and possessions are safe….but Mother Nature has a way of shaking it all off and within a few days, new shoots will be sprouting and the earth will be covered a new green blanket of growth.
We hosted the Easterns cricket schools trials last week…and we had some really great performances by the lads….there was some serious talent on show…hopefully we will some of those names continue in their cricketing careers and will eventually reach the ultimate goal of achieving national selections…whilst I realise this may be a pipe dream for many…there were two batsmen in particular that impressed me…I will be watching their progress with interest….we had some really honest on positive feedback about our facilities and fields…the administrators were so impressed that they intimated that they would definitely used these again next year….a feather in the cap!! Well done to Cricket section, Brian Buys, Victor and all the Council employees, for all the time and effort in upgrading the pitches and with the constant upkeep of the fields.
There was a bit of an eerie quietness at the North over the weekend…with the conclusion of the Soccer, Hockey and Rugby seasons, there was a definite lack of noisy winter season players in the beer garden and Scimitar. But that means that summer is here and we have the sound of leather on wood and cricket is in full swing….across the road the baseball season has begun with both their junior and senior sections in full flight. All the rain has put a bit of dampener on our cricket, with majority of the games being washed out….hopefully all the rain will stay away for long enough that our matches can be run to their natural conclusions…and we don't have to rely on Messers Duckworth and Lewis for results….I have seen far too many of these decisions looking as though they always favour my opposition….but maybe I am biased….
Friday we had another great evening at the North…but for all those interested in the Joker Draw…the name out of the hat was Jannie Roos (another regular) and he was able to find where the Ace of Clubs was hiding…and with another card revealed, means that there is another roll over…and now we only have 15 cards left….every week our chances of finding the joker improve, we now only have a one in fifteen chance of finding it….so make sure you join us on Friday….it is going to be an awesome evening…with the Juniors having their cricket practice…the Members draws at 19h00 and then the big one…the last Joker draw tickets being sold at 19h20 and the draw commencing at 19h30….in the interim, we will have Brian Chubb (the Muzic Man) playing in the Scimitar, keeping your feet tapping, whilst enjoying your favourite tipple.
The Premier Cricket team is involved in the last rounds of the T20 knockout cup (of which we are the defending Champions). Our boys are playing Springs OB at CBC on Sunday morning and then dependent on the results, the semi finals are to be played also in the afternoon….I am not sure of the venue for the semi's, as with all the wash outs last weekend, it makes this game on Sunday critical to us going further in the competition. All the best to the boys…hope you have a great game.
The Athletics are having their AGM tomorrow night after their Club run…so I'm sure this will be well attended. Derek Wright has reached the end of his Presidential term…and we look forward to a new face at the helm. Good luck to all those nominated…we hope that you will continue to drive this successful ship forwards.
Don't forget to diarise your own sub-sections prize giving dates….but some of the dates to keep in mind from the Main Club are that the Sports Person of the Year Dinner is on November 11, whilst the annual Toy Run will be on November 26 and then the East Rand Show shortly thereafter.
Short and sweet this week….but if you think that I have missed something, or if you are a little hacked off at something we have or haven't done please feel free to contact me on rod.karoe@gmail.com
Have a blast….hopefully I'll see you through week.
Cheers Rod

Friday Night Club Draw Results: 02nd October 2017
Member Weekly Draw:  2 x Cases SAB:  JJoe Massyn (Athletics) – Not Present
Club Member Draw: R4 200.00:  Brad Simpson (Cricket) – Not Present
Winnings now stand at R 4 400.00. for 13th October 2017 at 19h00
Weekly Raffle Draw:  1 x Case SAB: H Myburgh (Guest) 
Matts Meat Voucher: Adele Steyn (Cricket)
"SCIMITAR BAR"AND BEER GARDEN OPENING AT 12H00 ON FRIDAYS SERVING PUB LUNCHES.
"BRIAN CHUBB – MUZIC MAN" WILL BE ENTERTAINING US FROM 18H00  – FRIDAY 13TH OCTOBER 2017
Jannie Roos (Social) drew the Ace of Clubs. With 15 cards left and tickets at R5.00 each you have a chance of winning R174456.00 on Friday 13th October. Be there to win it! !
Watch Man.United vs Liverpool at "The North": Football Premiership Game: Sat 14th October – kickoff 13h30.  Get R5.00 of all beer quarts from the Main Bar and Ladies Bar duration of the game.
---
 ATHLETICS
BNAC Jerusalem Joggers for September – Darryn de Kock and Logan Green
BNAC Runner Digi Mashifane supporting the Ladies at the Spar Ladies 10km.
BENONI NORTHERNS ATHLETICS CLUB A.G.M. WEDNESDAY 11TH OCTOBER 2017 AT 20h00 IN THE MAIN CLUB HALL
WEDNESDAY 01ST NOVEMBER 19H00 – 10km, 15km, 5km. Enter online or on the day from 5pm.
---
 CRICKET
Premier T20 League
Last Weekend Match Results:
All games were rained out so points are shared.
15-Oct 09h30 12h45 Actonville Spurs v United A LORDS 1
09h30 12h45 Kwa Thema v Bedfordview WILL A
09h30 12h45 Kempton Park v Duduza WILL C
09h30 12h45 Alberton v Tembisa B PGP A
09h30 12h45 Springs OB v Benoni Northerns CBC B
09h30 12h45 CBC OB v Boksburg CBC A
Semi-Finals
15-Oct 13h30 16h45 Pool A – Position 2 Pool B – Position 1
13h30 16h45 Pool B – Position 1 Pool A – Position 2
For all Junior Fixtures please visit our website www.bncricket.co.za
Sri Lanka Tour 2018
UNDER 12 SUPER LEAGUE TOUR OF SRI LANKA
We are excited to announce that, after lengthy arrangements with Sri Lanka Cricket Representatives, Benoni Northerns Junior Cricket will be touring Sri Lanka during the 2018 September/October school break. This will see Benoni Northerns Junior Cricket jetting off for its first international tour.
We want the boys to have a memorable experience, and in so doing, have worked the tour around 5 games at different venues within Sri Lanka. Boys will be embarking on some fundraising initiatives and we request the support of Club members wherever possible.
The Junior Cricket Committee is driving for this to be an annual event and we are committed in ensuring that the first tour is a major success.
Donations can be made by transferring directly into the Benoni Northerns Main Club Account or by cash payment at the Main Bar. Please use the following reference – #SL2018.
The support from Club Members will be greatly appreciated.
For more details, please email Brendan: tours@bncricket.co.za
---
FOOTBALL
VETS FIXTURES
Wednesday 11th October: Vets Div 1 vs Olympia Div 1 – BNFC "C" Field – 20h00
LADIES FIXTURES
Thursday 12th October: BNFC (B) vs Bedfordview Div 2 – BNFC "C" Field – 19h30
Friday  13th October: BNFC (A) vs Olympia Div 2 – Italian Club – 19h30
JUNIOR FOOTBALL CUP FINALS – SATURDAY 14TH OCTOBER – ALL FIELDS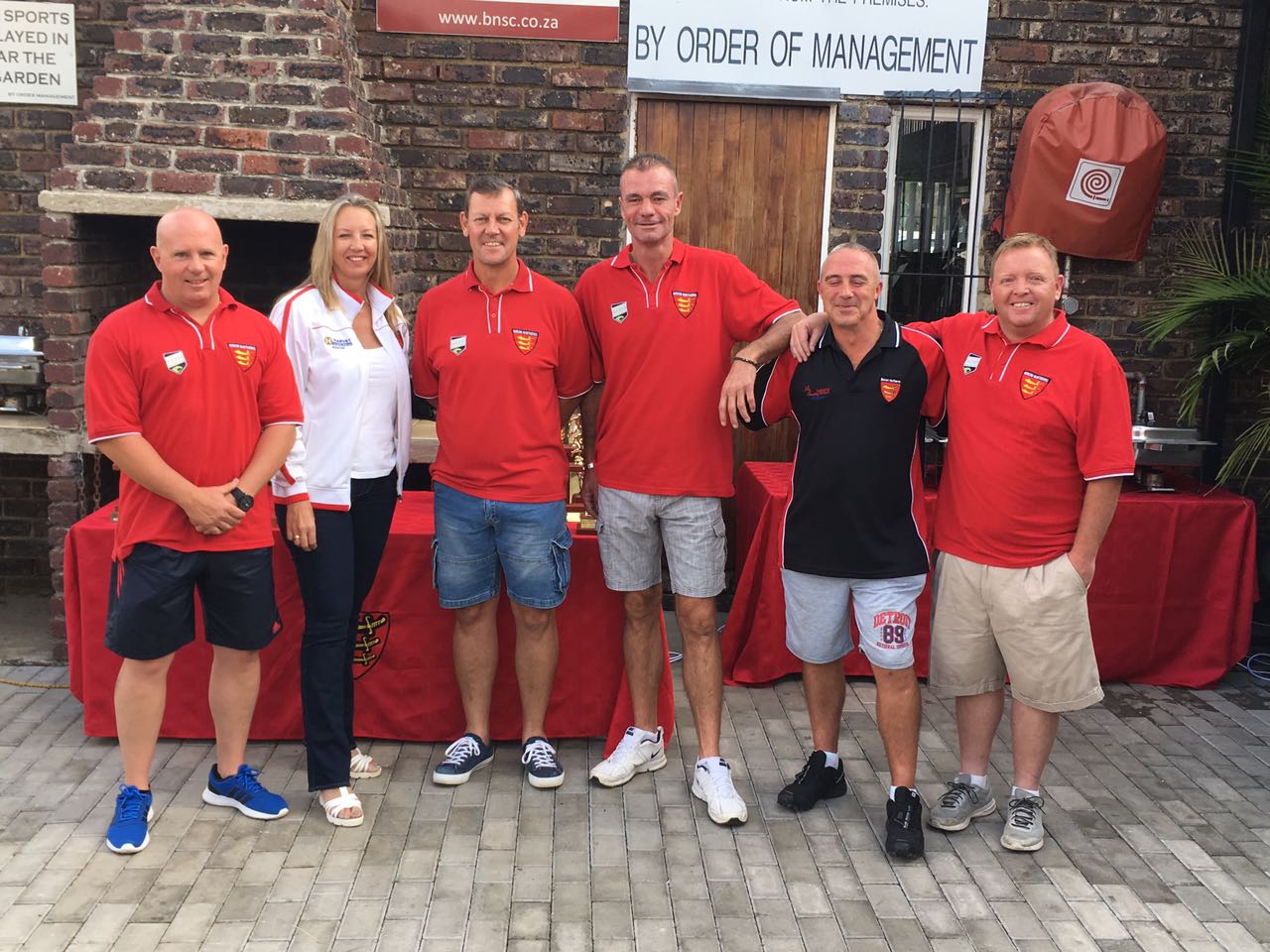 SENIOR PRIZE GIVING TO BE HELD ON 21ST OCTOBER STARTING AT 10H00
---