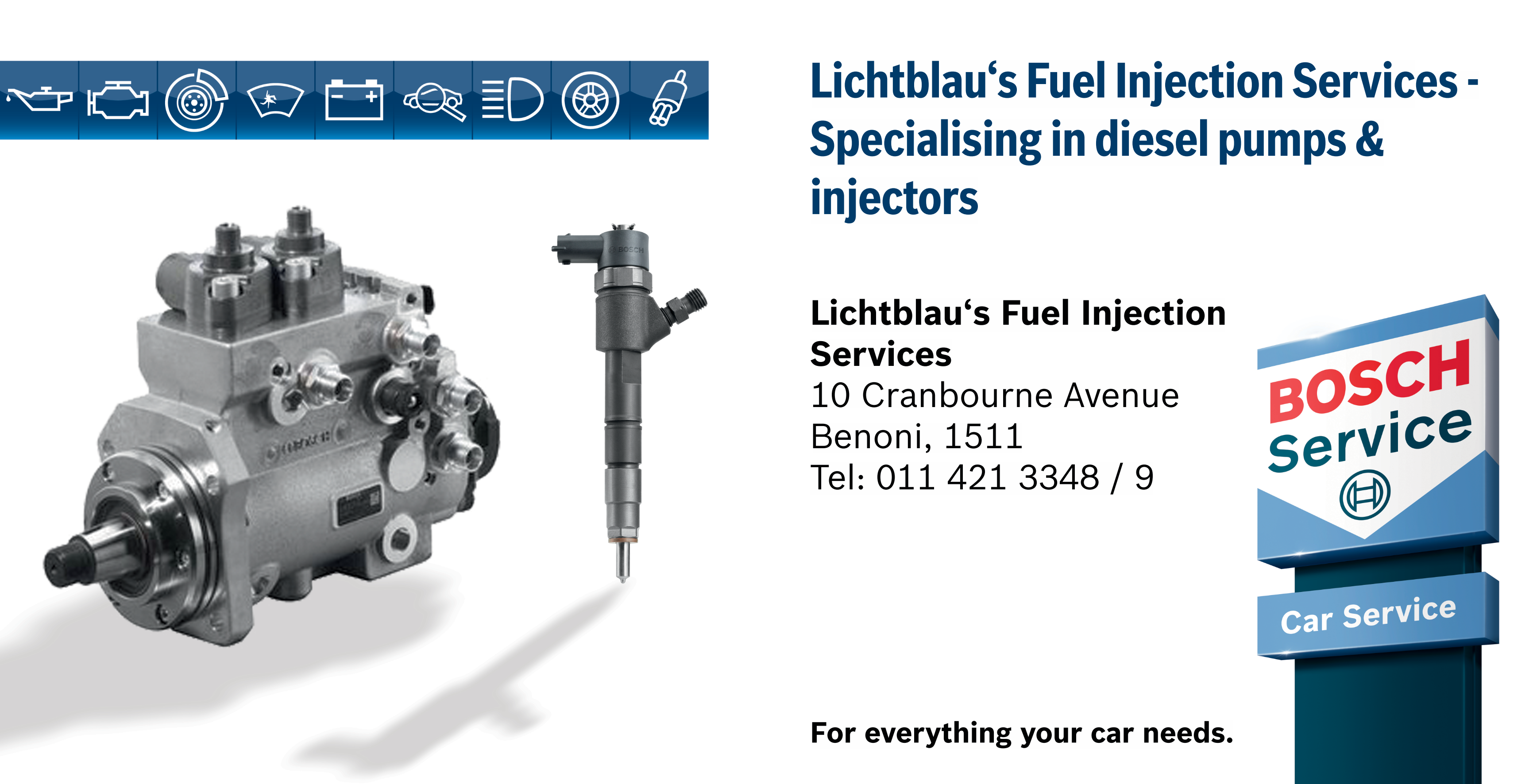 BNSC NEWSLETTER
Hi there everyone,
We have started our winter season with a bang!! Anyone that was at the North over the weekend, can confirm that the Club was absolutely "cooking"….Hockey (both ladies and mens) and rugby boys kicked off their seasons, while soccer hosted their first matches at home…while the cricketers were busy with their play-off matches at Willowmoore Park to see who would proceed to the Club Championships later in the year…there were also some birthday celebrations in amongst all the activity, which added to the great jovial atmosphere that we are able to create at our wonderful home….
Our rugby boys landed up on the wrong side of a 18-7 result at Sasolburg but all reports on the match indicate that a good standard of play was maintained by our boys and augers well for the future…the second side ran out of legs in the second half, which means plenty of hard work awaits at future training sessions… this week is their first home match in which we host against Nigel, with the second side kicking off at 14h00 with the first side following at 15h30…all the best boys…
Our soccer boys couldn't wait to get onto their home grounds last week…as were hosting the powerful Randburg side….the second side set up a wonderful afternoon with a classic 2-1 win but the first side couldn't follow it through and landed up on the wrong side of a 5 goal thriller….all reports say that the football surface was super to play on and the boys will do it justice this weekend when they play Olympia with the seconds starting at 13h45 to be followed by the firsts….give it your best boys and bring home the three points….
Baseball will be holding their winter registration at their Clubhouse from 10h00 on Saturday to 12h00…will all players interested in playing for the oncoming season please go down there…it should be another cracker of a season….
Hockey also made their intentions quite clear this weekend and started as though they had never left….our first mens side unfortunately continued the trend of the rest of the Club on the weekend and ended up on the wrong side of a seven goal match, which was a local derby against CBCOB….it definitely was not our weekend for winning ways…but it was great to see so many players back and a few new faces as well….hope that everyone has a great and enjoyable season…
Our Athletes are also hard at work…I saw our runners competing in all sorts of races, an Ultra, a half marathon and some training runs of varying distances to prepare for the Comrades (that is now only two months away)…one bright and shining star for the weekend was Bright Mikolongwe who ran a fantastic race at the Irene half Marathon and ended up at the top of the podium in a most creditable time of 1:13…well done Bright, that is a fantastic achievement…another of the bright stars on the horizon is Amy Hurley (we will all remember her for having a special mention and award at last year's Sports Person of the Year dinner) was again in the winning trail…this taking the 1 200m event in style at the Nationals held recently…that is another feather in your cap Amy…congratulations and may you continue making massive strides (yes it was intended as a pun) in your career….
Our cricketers did buck the trend and losing streak of the elite sides on Saturday when they took on United in the 2nd place play-off and convincingly won that encounter…to set up another match up with Kempton Park on Sunday…but the pressures and rigours of playing two full matches over the weekend took their toll and albeit that we set a competitive total of 282…Kempton proved to be the better side on the day and passed the target in the 46th over…congrats to our boys for another very good season…now it is time for some rest and relaxation before we start up again in a couple of months to do it all again….
Friday was again another super evening night at the North…with some awesome Autumn weather setting in for us to celebrate the change in seasons….I saw a host of faces that haven't been around in a while….and the name out the box this week for the Joker draw was Bruce Nortje (better known as Buffel)…and again, despite all the theories and advice given by his very vocal supporters…he went to the top left corner and found the eight of diamonds…so we have another roll-over and the Jackpot this week increases to R73226…..the Members draw was also not won and this increases now to R3400… this Friday night we are calling on all our Karaoke fans and fundi's to pop along to sing the night away….we will be starting at about 18h30 (or just after) and of course we will have the Members draw at 19h00, followed by the Joker draw at 19h30 (with last ticket sales at 19h20)…so come through this week and test your vocal chords and possibly have a beer or two to build up some Dutch Courage to have a go at some Karaoke success….
I recently received a 1985 copy of "the Scimitar" which in those days was an annual hard copy…and some interesting facts I read about in there…the Members draw used to increase by R10 a week if not won (these days it is R200)…soccer subs were R30 for the year in 1985 and the Main Club decided to increase their Subs for the year also up to R30!! There were quite a few familiar names that I encountered on my perusal of the magazine and it brought back many memories of the days gone by…where have the years disappeared to…(not to worry, when I look in the mirror, I can definitely see them very well etched in the smile and sun frown lines… J) (My thanks to Bob Foster for finding the copy in his archives)
That is my bit this week…. Going to be another cracker this weekend…. Take care, look after yourselves…
Please don't forget to send all your compliments or complaints to me at rod.scheepers@gmail.com
Cheers
Rod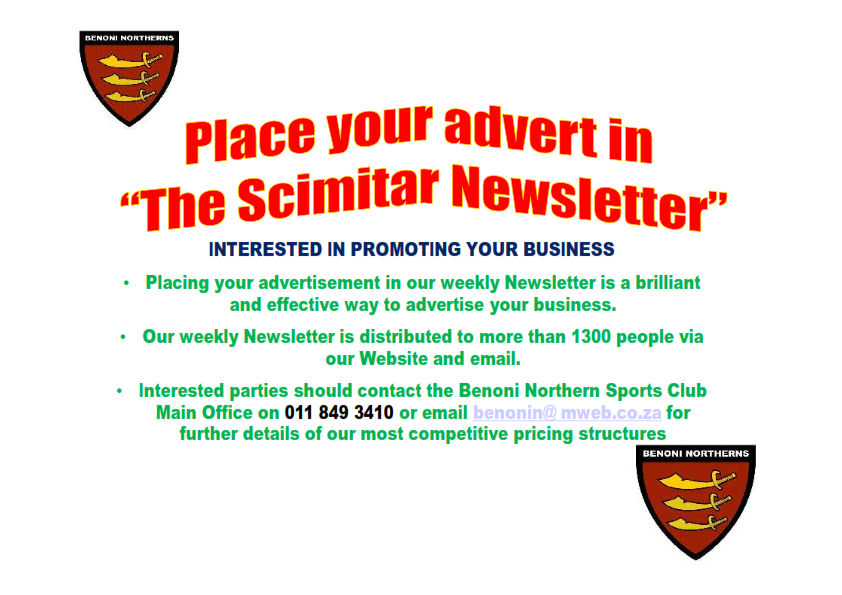 "SCIMITAR BAR"AND BEER GARDEN OPENING AT 12H00 EVERY FRIDAYS – SERVING PUB LUNCHES
Bruce Nortje (Social) drew 8 Diamonds Joker Draw R73226.00 for Fri 13th April. Be there to win it!!

Come and show us your skills this Fri 13th April and join our Kareoke from 18h00
---
ATHLETICS 
A huge congratulations to BNAC's very own Bright Mikolongwe who won the Irene Modern Athlete half marathon on Sunday in a time of 1h13!
---
BASEBALL
---
 CRICKET
The transfer window has officially opened on 1 April. We at BNCC want you! If you are looking to transfer or just want to get a early registration in for next season, kindly send us a DM and we will assist. All welcome
Unfortunately our boys couldn't pull it through on Sunday. Was such a great fight from the Prem1 team. Great final. Congratulations to KPCC and good luck with your Club Champs journey representing Easterns. Our Prem 2 boys finished with a win against Springs. This means that they have gone the whole season unbeaten. Great effort from the boys. Congratulations on a massive achievement.
---
 FOOTBALL
---
HOCKEY
The Southern Gauteng hockey season has begun and both our 1st and 2nd sides got off to rusty starts.
1st Team lost to CBC A 3-4 with David Fink, Cody Vorster and Michael Faulds scoring goals.
2nd Team lost to CBC B 0-3.
---