Update 21 September 2020
A huge thank you to all the teams still supporting our Staff Challenge. Even though we have opened the Club our staff still need your support.
The Joking Joggers came back with a bang and have now taken the lead – see below. They look like they will be very hard to catch!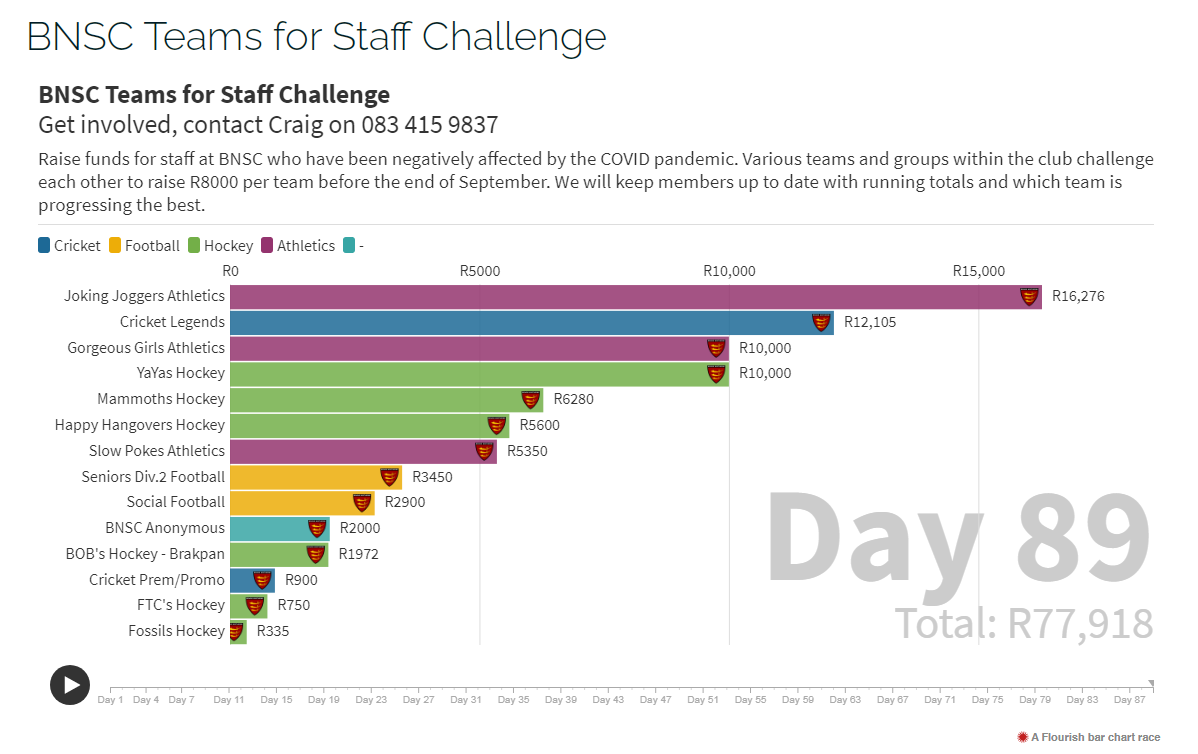 Hopefully with a final push we can breach the R80 000 mark.
How have the staff benefitted?
All our staff have been given regular food vouchers – 3 to date. They will continue getting these vouchers at 2 weekly intervals.
We hope that this helps tide them over as we move to a time when more normality.
Meet the Teams
Going forward we will showcase the teams taking part in the challenge.
---
The Yayas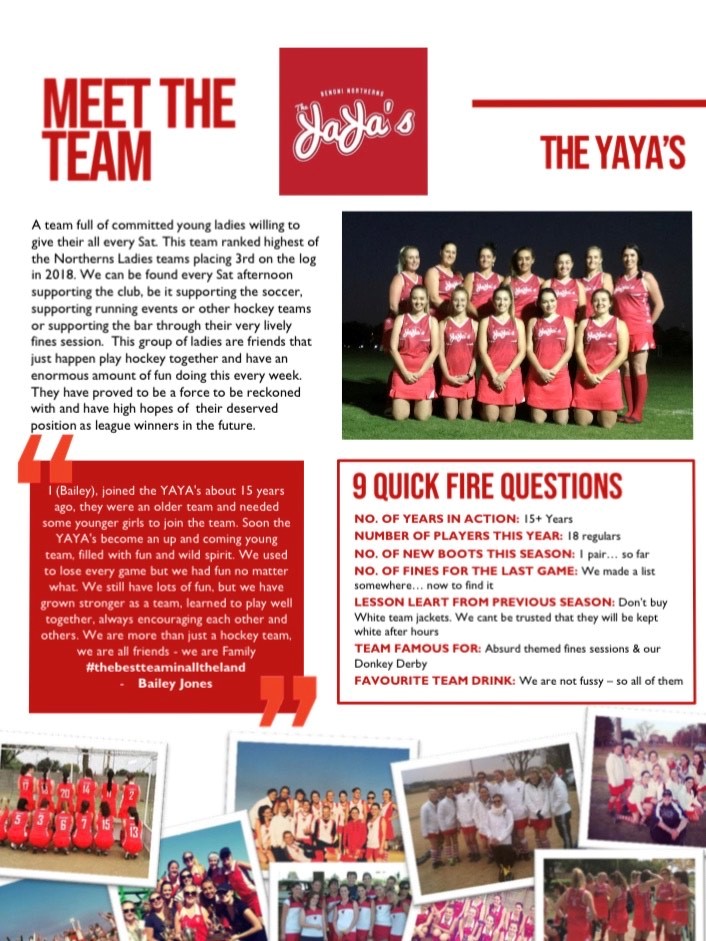 ---
The Mammoths Hockey Team
Mammoths hockey was created 10 seasons ago from humble beginnings and things have just gone downhill from there….
It was the brain child of Graham Bolton (a Northerns hockey legend)….when there appeared to be a gap in the Masters league for an additional team….and Bolts went about recruiting some "new" players who had last pulled on hockey boots before Y2K……and some even before that….
I see that we do share some common threads with the Cricket legends….and that is that on many a Sunday evening, the Mammoths faithful are present when "last round" is called after gracing the hockey Astro for the early morning match at 8…..we also adopt the simple principle of "practice-no play" too…
In true hockey spirit, Mammoths have maintained the traditional match start up on a cold (sometimes not so cold!!) winters morning of bringing a bottle of Old Brown to warm up the muscles for a strenuous work out to follow….there are occasions where it has been two (or more) large jars that are emptied before the start of play….
Before the games, there is always a hectic scramble to occupy the hallowed position of the "bench" in our starting line up….and then convincing the players on the park that they do not need a rest for as long as is humanly possible….
We have not completed any tours to date….possibly all our invitations have somehow been lost in the post…..
Mammoths are extremely honoured to be able to be involved in the challenge to support our amazing staff….
---
Legends Cricket Team
The Legends Cricket Team was started 10 years ago as a team of guys over 35 still keen to play cricket but at a less serious level. At that stage the Legends League was born which was an over 35 League within the Easterns Cricket Union.
The team did exceptionally well winning 2 of the first 3 league seasons. This league ultimately ceased to exist and now the Legends play in regular Saturday Leagues. They have fared very well under and won the League on several occasions.
The Legends are proud to support the staff for this fund raising challenge
Some Legends Interesting Facts:
Once a player has played 10 official games he gets a permanent Legends Number – this goes up on the board in the Ladies Bar.
We believe that brutal sledging is essential in all the games we play. We just prefer to target our own team mates.
The word "practice" is forbidden
Legends have been on 4 Tours. They have been remarkably consistent and never won a game. They have, however, won every fines meeting.